Norton Peskett Sponsors Freethorpe Football Team – U7's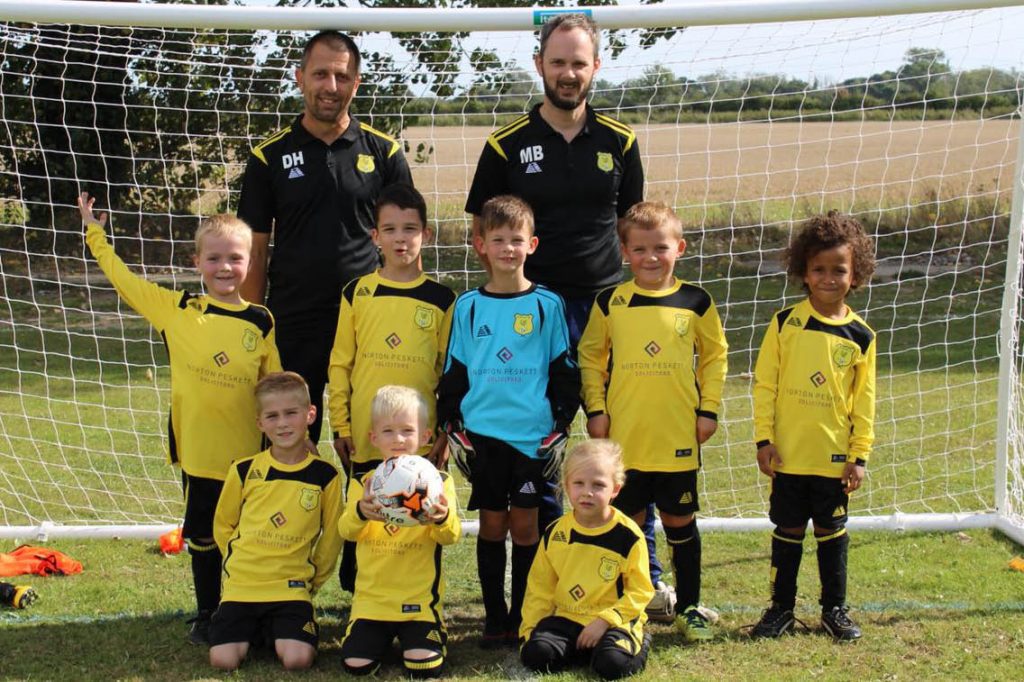 Norton Peskett are sponsoring the kit for the U7 team which is crucial for the club to be able to keep costs down for the individuals thus allowing playing to be inclusive to all. Freethorpe FC's motto is "Football for all for life". They endeavour to "provide the opportunity" for all to participate in the great game of football in a modern, safe and friendly environment. They try to make this opportunity affordable to all whatever their background. The firms sponsorship has helped Freethrope FC launch this new team.
Our very own Matt Breeze, manager of the team is pictured above (top right). He has done a great job nurturing the young players and preparing them for their first season of playing matches.