Understanding the Grounds for a Divorce
According to the Office for National Statistics (ONS), 107,559 opposite-sex marriages ended in divorce in 2019. In the same year, 822 same-sex couples also got divorced. The truth is, not all marriages are destined to last, and divorce has become increasingly common.
The aim of Norton Peskett's team of specialist divorce lawyers is to make the process as painless as possible. Accepting the breakdown of a relationship is not easy, and we understand that. But the process of divorce is never automatic, and we're here to help. So, read on to discover more about divorce and how the process works.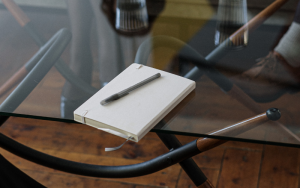 Grounds for divorce
A no-fault divorce system is scheduled to be introduced in the UK in April 2022. Until that happens, you must show why your marriage has irretrievably broken down.
There are five basic reasons you can give to explain why you're filing for divorce.
1. Adultery
If your spouse has had sexual intercourse with someone of the opposite sex, this would be grounds for divorce. You would need to show through admission or circumstantial evidence that this had taken place.
2. Unreasonable behaviour
Unreasonable behaviour is cited as grounds for divorce in around 45% of all divorce applications. Such behaviour might include alcoholism or verbal abuse, although less serious behaviour can also be accepted by the court.
3. Desertion
If your spouse has been continuously absent without your consent for two years or more, this is grounds for divorce. It is seldom used, as you must prove you intended to divorce throughout the whole two-year period.
4. Separation of 2 years with consent
If you both agree, you can divorce after living apart for two years. But you must have the consent of your spouse.
5. Separation of 5 years — no consent required
Lastly, if you've been living apart for five years or more, this can be used as grounds for divorce. In this case, consent from your spouse is not necessary.
Applying for a divorce
In the first place, you can only file for divorce if you've been married for at least a year. You can apply online via the gov.uk website, or by post using a D8 divorce application form. According to the government's website, the fee to apply for a divorce is £593. (If you are on benefits or a low income, you may be eligible for help with fees).
How long does it take?
Depending on the grounds for divorce and other factors, the process typically takes somewhere between six weeks and a year. Naturally, this will vary according to the complexity of each individual case. For example, if your spouse is not contesting the divorce, the length of time will generally be shorter.
The average duration for a divorce where both parties agree is three months. If one of the parties is contesting the divorce, the average duration is 12 months.
To make the process smoother and easier, it's generally advisable to take legal advice. So, for help from specialist divorce lawyers, contact Norton Peskett today.