Norton Peskett Proud Partner Of Norfolk Will Help
Leave a Positive Legacy

Our Gorleston and Great Yarmouth offices are again taking part in Norfolk Will Help during February. Instead of making our usual charge, clients are encouraged to make a voluntary donation of £75 for a single Will or £120 for mirror Wills. All funds are split equally between 5 local charities.
If you would like to make an appointment during February please telephone 01493 652204 (Gorleston office) or 01493 849200 (Great Yarmouth office).
Make A Difference This Valentine's By Leaving An Everlasting Gift

Our Halesworth office are supporting the "Leave an Everlasting Valentine's Gift" scheme by giving their time and offering a Will writing service for a donation to Cancer Campaign in Suffolk. This Will Month is taking place throughout February.
Cancer Campaign in Suffolk helps the residents of Suffolk before, during and after a cancer diagnosis. Set up in 1998, it is a local independent charity and all funds raised stay in Suffolk to help the local residents. During cancer they provide complementary therapies and counselling to help those with a diagnose through their treatment and life beyond cancer, both in the hospital and community through CCiS Caring for me. For further information visit www.ccisuffolk.org
If you would like to take part in this scheme please telephone 01986 872513 to make an appointment.
Spotlight Musical Theatre Group Sponsored By Norton Peskett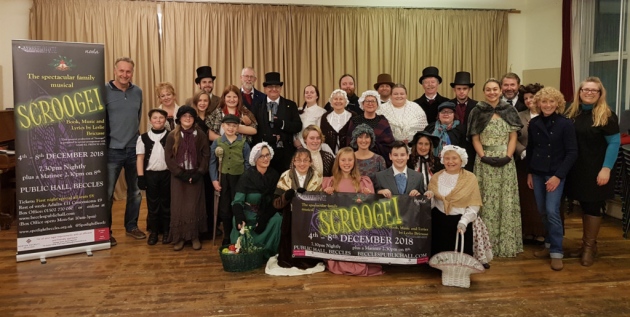 Norton Peskett are pleased to sponsor Scrooge! a show for all the family. The show runs from December 4 – 8 at Beccles Public Hall.  Tickets are available from the Beccles Public Hall or online at www.becclespublichall.org.uk
Norton Peskett Sponsors Freethorpe Football Team – U7's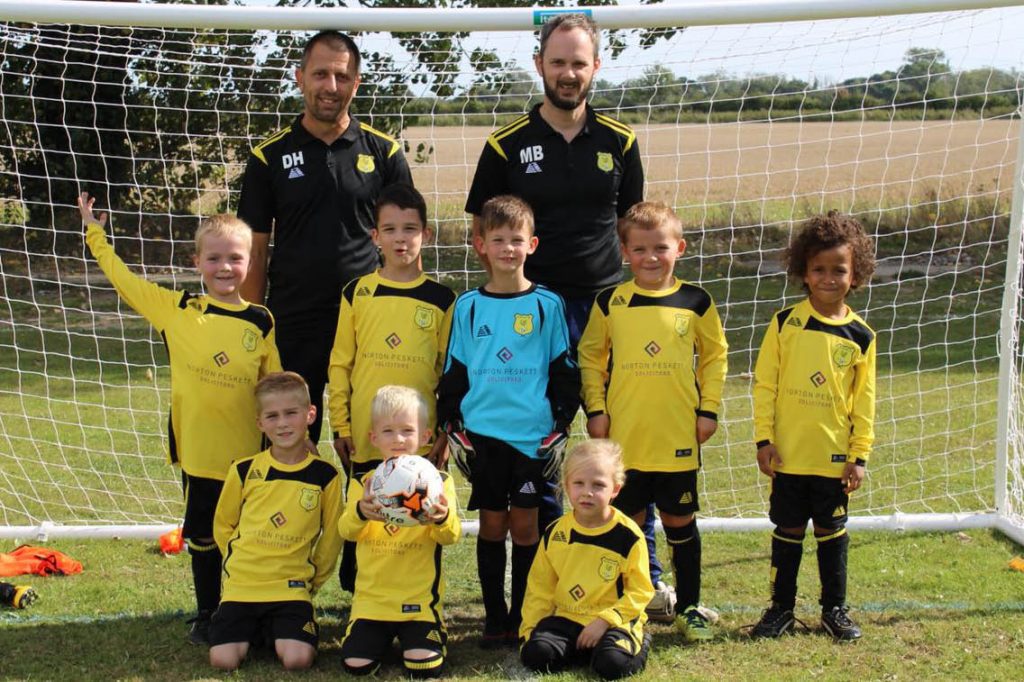 Norton Peskett are sponsoring the kit for the U7 team which is crucial for the club to be able to keep costs down for the individuals thus allowing playing to be inclusive to all. Freethorpe FC's motto is "Football for all for life". They endeavour to "provide the opportunity" for all to participate in the great game of football in a modern, safe and friendly environment. They try to make this opportunity affordable to all whatever their background. The firms sponsorship has helped Freethrope FC launch this new team.
Our very own Matt Breeze, manager of the team is pictured above (top right). He has done a great job nurturing the young players and preparing them for their first season of playing matches.
Norton Peskett Recognised By Cancer Research UK
A legacy gift can be anything someone wishes to leave in their Will. Traditionally this is money but it could be anything that has a monitory value like an estate or specific item. Anything left to Cancer Research UK can be marked to be ring-fenced for research into a specific cancer type or research within a local area.
Clare Moore, Director of Legacies at Cancer Research UK, explained: "We all reach a stage at some point in our lives where we start to look ahead and consider what will happen to our financial affairs in the future, when we may no longer be around."
"At Cancer Research UK, we work with a number of local solicitors including Norton Peskett in Great Yarmouth to offer local people aged 55 or over the chance to make an all-important first Will or to update an existing one. The service has grown in popularity over the past couple of years and while it is provided free of any obligation, the vast majority of people choose to kindly leave a gift to the charity."
"By offering Cancer Research UK's Free Will Service, Norton Peskett have become well informed about our work and are very supportive of our life-saving research. Whenever their clients express a desire to support us, Norton Peskett staff act with great sensitivity as they explain the various options and allow individuals or families to make the right choice in their own good time."
"It's quite astonishing to think that by simply combining enthusiasm with the highest professional standards Norton Peskett has helped secure over £230k worth of legacy gifts, which will go a long way towards helping our scientists, doctors and nurses to beat cancer sooner."
Cancer survival in the UK has doubled since the early 1970s and Cancer Research UK's work has been at the heart of that progress. Every step taken by its doctors, nurses and scientists relies on donations from the public and the kindness of supporters who choose to leave a gift in their Will.
The Free Will Service has been running successfully for over 20 years across a network of solicitors in the UK. Anyone who wishes to use the service is asked to consider leaving a legacy gift to Cancer Research UK but is under no obligation to do so.
For more information about leaving a legacy gift and Cancer Research UK's free Will service, visit www.cruk.org/freewillservice or call Norton Peskett Solicitors on 01493 652204 (Gorleston) & 01493 849200 (Great Yarmouth).
For further information about Cancer Research UK's work or to find out how to support the charity visit www.cancerresearchuk.org
Keep Control of your Future
Norton Peskett are hosting a morning of chat and informal questions about Lasting Powers of Attorney and preserving capital and providing an income in association with Loveday & Partners, Independent Financial Planners.
10am – 12pm  Tuesday 25 September at The Waterside, Rollesby. Refreshements provided.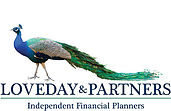 To reserve a place please contact Rachael Hogg at our Great Yarmouth office (Tel: 01493 849200 or email r-hogg@nortonpeskett.co.uk)
Lasting Power Of Attorney Required
A prominent pension provider has warned that retirees could be preventing their families from helping them manage their finances should they become too ill to manage their affairs themselves causing potential financial crisis. According to a recent survey, retirees using income drawdown to fund their retirement have not, in the majority, set up Lasting Powers of Attorney (LPA) whereby they can appoint trusted family members or professional advisors to access funds should they not be able to through illness or mental capacity. This means that even a wife or husband would be forced to apply to the courts by way of a Court of Protection application to take charge of their relative's finances. More and more people have to make complicated financial decisions on their pensions into older age; the risk of sudden illness or dementia increases. Many retirees are unprepared for this eventuality. The pension provider advises that the time to set up an LPA is well before you need it, and they will be highlighting this to their customers.
Official New Office Opening – Great Yarmouth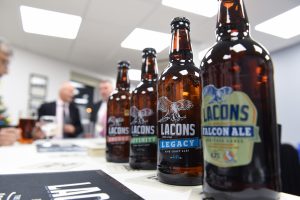 After a great deal of work during the last few months the official opening of our Great Yarmouth office took place on Wednesday 6 December in conjunction with Lacons Brewery. We officially poured the first pint of Lacons beer on the premises for 50 years!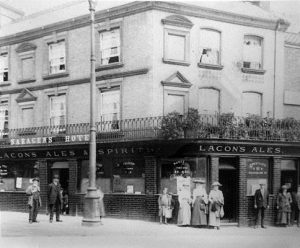 In around 1900 there were approaching 300 public houses in Great Yarmouth. The picture above is of the Saracens Hotel at around the turn of the century (1900). The pub closed for trading on 9 December 1968. The Saracens Head was a Lacons Public House and following its closure it became the office of John Critoph and Co and then an insurance office in 1996 before Norton Peskett acquired the building in September 2016.
F1 in Schools Competition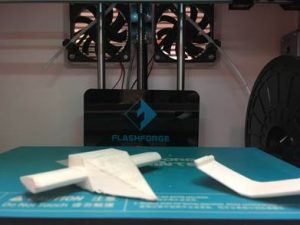 We are pleased to support Bungay High School and the Vulcan Racing Team competing in the annual F1 in Schools competition.
The group of Year 9 students must design and produce a model car of not less than 65g.  The pupils need to deploy their technological skills to design, manufacture and then race their minature Formula 1 car. To read more go to https://sponsorshipvulcanr.wixsite.com/vulcanraceteam
The Alexis Ruthven Trust have reached their target of £50,000!

In June 2015 The Alexis Ruthven Trust was created to raise £50,000 to fund building alterations to meet a little boy's basic living needs as well as further equipment he will need as his condition progresses. The discretionary trust was set up with assistance from David Watson at Norton Peskett Solicitors.
Alexis lives in Suffolk with his three younger sisters and has Duchenne Muscular Dystrophy, a progressive muscle wasting condition for which there is currently no treatment and no cure. Sufferers lose the ability to walk before their teens, and have a life expectancy of mid-late 20's.
Alexis is now enjoying his new ground floor bedroom and a fully accessible wetroom which has allowed Alexis to have greater independence while he's able to.
If you would like to read more about Alexis or donate go to alexisappeal.co.uk