Does Everyone Need a lasting Power of Attorney?
We all want to feel that we are in control of our lives and affairs. Have you ever wondered who would deal with your affairs if you could no longer deal with them yourself due to a physical or mental incapacity? For example, an accident, sudden ill health or dementia could put you in a position where you can no longer handle your day to day affairs yourself. Even old age brings situations where you may feel the need to pass your responsibilities onto others. These are the situations where you may consider the need for Lasting Powers of Attorney (LPAs).
What is a lasting Power of Attorney?
An LPA is a legal document where you can appoint people that you trust to help you manage your affairs or manage your affairs on your behalf if you are unable to do so yourself. There are two types of LPA: Property & Financial Affairs and Health & Welfare. A Property & Financial Affairs LPA allows your attorneys to help you make decisions in relation to your money and property, such as paying household bills or selling your property. A Health & Welfare LPA allows your attorneys to make decisions about your daily care routines and medical treatments.
key points about lasting Powers of Attorney
Making LPAs means that you get to choose who you would like to handle your financial affairs and your health and welfare. Without LPAs, the Court or Protection will assign someone to act on your behalf, rather than you choosing the people you trust to deal with your affairs.
You can choose to make both types of LPA or one or the other, depending on your circumstances.
The Property & Financial Affairs LPA can be used whilst you still have your mental capability if you require any help but in this case your attorneys can only act on your instructions. If you lose your mental capability, your attorneys would be able deal with your financial affairs on your behalf. The Health & Welfare LPA only comes into effect if you lose your mental capability.
You can appoint multiple people to act as your attorneys and deal with your affairs. It is a good idea to appoint more than one attorney in case your attorney is unable to act for you for any reason.
A Certificate Provider will ensure that you have agreed to make your LPAs of your own free will and have not been forced into making them.
LPAs must be sent to the Office of the Public Guardian to be registered before they can be used.
If an attorney is suspected of abusing their position, or are not acting in your best interests, the Court of Protection can step in and resolve the situation.
Norton Peskett Solicitors
If you are still wondering whether you should make LPAs, then we would be happy to give you some further advice and answer any queries you may have.
For more information about lasting power of attorney, we invite you to get in touch with us today.
What is Commercial Conveyancing?
When it comes to buying and selling commercial properties, the process tends to be more complex than for residential transactions. There are many details and finances involved that can make a commercial purchase seem like a legal minefield. That is why you should use the services of a specialist lawyer to assist with commercial conveyancing on your behalf. A first-rate lawyer will know the property conveyancing process inside out and will meet and fulfil all obligations required. So, let us look at exactly what the commercial conveyancing process involves.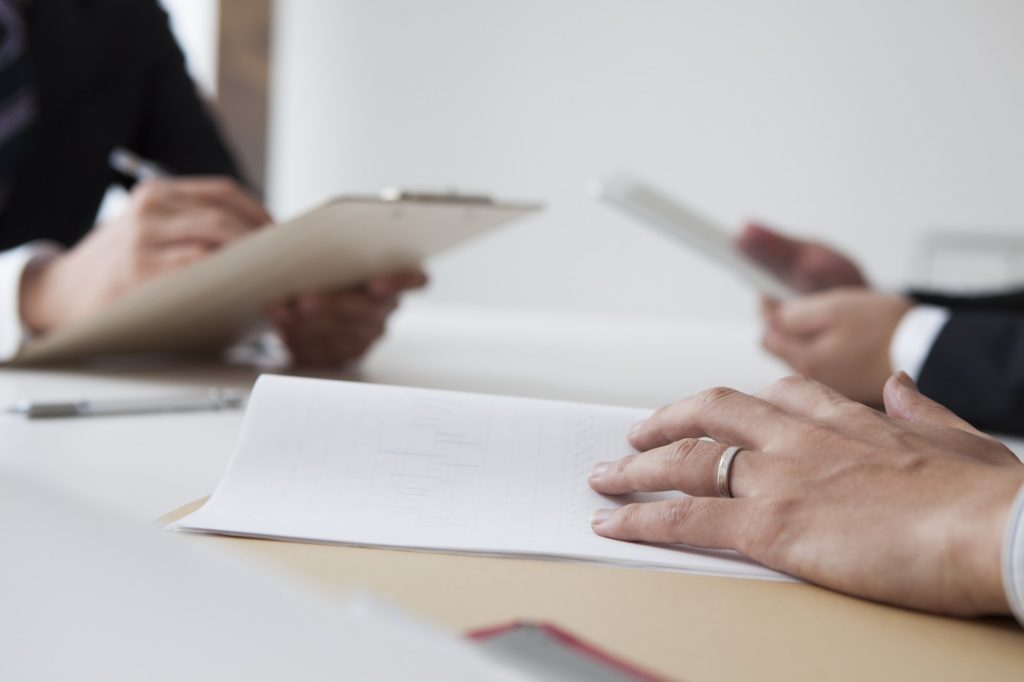 What Does Commercial Conveyancing Involve?
When it comes to property conveyancing, you need lawyers who specialise in the transaction of property. They will know how to handle legal matters, as well as any related queries and finances. The conveyancing process involves processing contracts for leases or mortgages. It also deals with arranging cash transfers and the signing of related documents. The lawyer will help clients understand complex processes and advise them of any financial issues. The last crucial act the lawyer will be involved with is the final payment. This includes the date of this payment and the handing over of the keys to the buyer. All these are difficult for buyers or sellers to try and do on their own. As such, it is crucial to use the services of a top-class solicitor.
The Commercial Conveyancing Process
While not every case of property conveyancing is the same, many of them will follow this path:
When a buyer has chosen a premises to purchase, the conveyancing lawyer will investigate the title of property and arrange any pre-contract searches. At the same time, the vendor's lawyer will need to explore the legal title and prepare a Contract of Sale and any related CPSE forms. Once complete, the buyer's lawyer will approve this draft contract provided by the vendor's lawyer and raise any issues revealed in the pre-contract searches.
If the buyer is happy with the answers and results, and if both sides agree to the draft contract, then contracts will be exchanged and the buyer will pay an agreed deposit. This makes the transaction legally binding between the two parties.
The buyer's lawyer will discuss any pre-completion searches needed and prepare a Transfer Deed. The seller's lawyer will approve the deed and arrange to discharge any mortgage to the property. The buyer will also prepare to pay the rest of the money owed.
The buyer forwards the balance of the overall purchase to the seller's lawyer to complete the transaction. The buyer's lawyer will handle any stamp duty or land tax and register this with the Land Registry if needed. The seller's lawyer will settle any remaining charges and transfer the remaining funds to the seller.
Working with Norton Peskett Solicitors
Depending on the type of commercial conveyancing involved, there may be different fees you will need to pay for your lawyer to conduct their work. If you require assistance in a property transaction, contact Norton Peskett's specialist commercial property team today.
What is Probate?
The death of a loved one can be a tough time for many reasons. As well as the emotional burden of grieving, there is the task of sorting out the estate of the recently deceased.
This is where a legal process we call probate comes in. But what is probate? At its simplest, it is the legal process that helps distribute and handle the estate and assets of a person after they have passed away. This process ensures assets go to the right people, whilst resolving any outstanding tax or debt.
In this article we'll take a closer look at the question 'what is probate'; as well as the ways you can make the process easier for yourself and your family.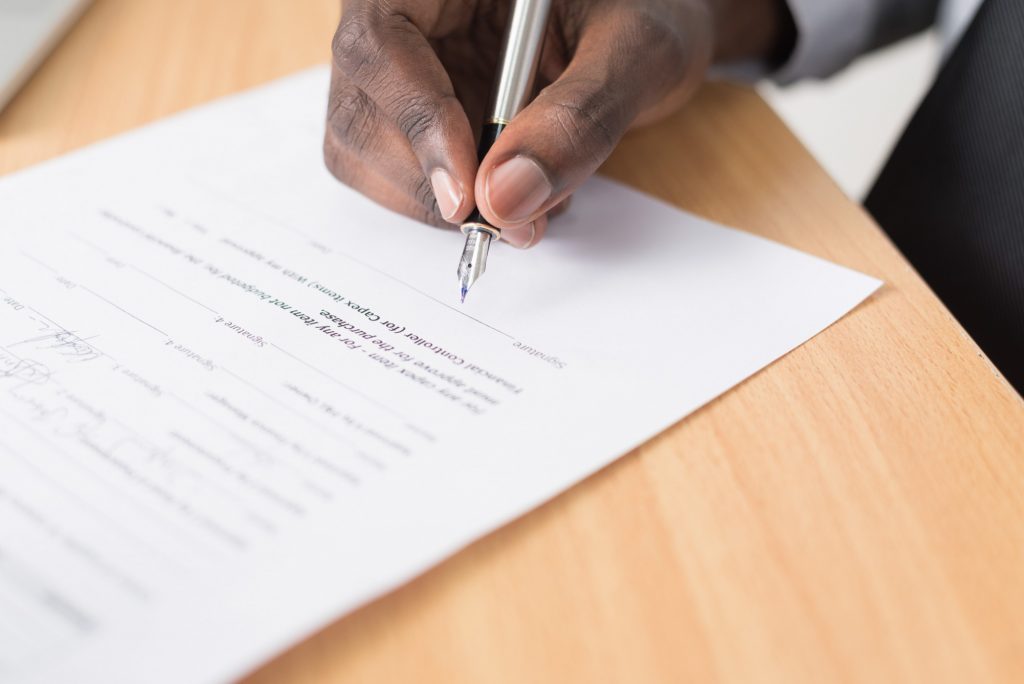 What is Probate and How Does it Work?
Probate is a necessary part of the legal process, whether or not the deceased had a will. In any event, the existence of a will makes the process much simpler.
If a will is available, then the process involves making an application, with the original the will to the Probate Registry. This application is made by the Executors to the Will, which may be family of the deceased, friends or Solicitors. The Probate Registry will confirm the will's validity before granting Probate, which authorises the Executors to carry out its bequests.
Once all assets are distributed according to the will and any taxes are paid, the Executor can prepare a set of final estate accounts and arrange distribution of the estate to the named beneficiaries.
If the deceased person did not make a will, they are considered to have died intestate. In this case, the law applies a set of rules to determine who is entitled to administer and inherit the estate.
Working with Norton Peskett
From sole ownership property to all smaller non-titled assets and items, the probate process decides how the majority of the deceased's property is distributed. Without a will, the entire process can become more time consuming. On top of this, without the guidance of the will, accurately fulfilling the deceased's final wishes becomes much more difficult.
Without a will, the law will do its best to distribute property fairly. However, the only way to guarantee a say in what happens to your property after your death is with effective end-of-life planning.
Norton Peskett can provide help with will writing and the process of probate itself. Contact us today to find out more.
Norton Peskett Proud Partner Of Norfolk Will Help
Leave a Positive Legacy

Our Gorleston and Great Yarmouth offices are again taking part in Norfolk Will Help during February. Instead of making our usual charge, clients are encouraged to make a voluntary donation of £75 for a single Will or £120 for mirror Wills. All funds are split equally between 5 local charities.
If you would like to make an appointment during February please telephone 01493 652204 (Gorleston office) or 01493 849200 (Great Yarmouth office).
Make A Difference This Valentine's By Leaving An Everlasting Gift

Our Halesworth office are supporting the "Leave an Everlasting Valentine's Gift" scheme by giving their time and offering a Will writing service for a donation to Cancer Campaign in Suffolk. This Will Month is taking place throughout February.
Cancer Campaign in Suffolk helps the residents of Suffolk before, during and after a cancer diagnosis. Set up in 1998, it is a local independent charity and all funds raised stay in Suffolk to help the local residents. During cancer they provide complementary therapies and counselling to help those with a diagnose through their treatment and life beyond cancer, both in the hospital and community through CCiS Caring for me. For further information visit www.ccisuffolk.org
If you would like to take part in this scheme please telephone 01986 872513 to make an appointment.
Spotlight Musical Theatre Group Sponsored By Norton Peskett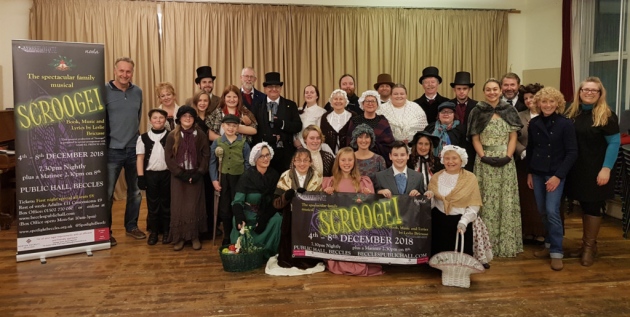 Norton Peskett are pleased to sponsor Scrooge! a show for all the family. The show runs from December 4 – 8 at Beccles Public Hall.  Tickets are available from the Beccles Public Hall or online at www.becclespublichall.org.uk
Norton Peskett Sponsors Freethorpe Football Team – U7's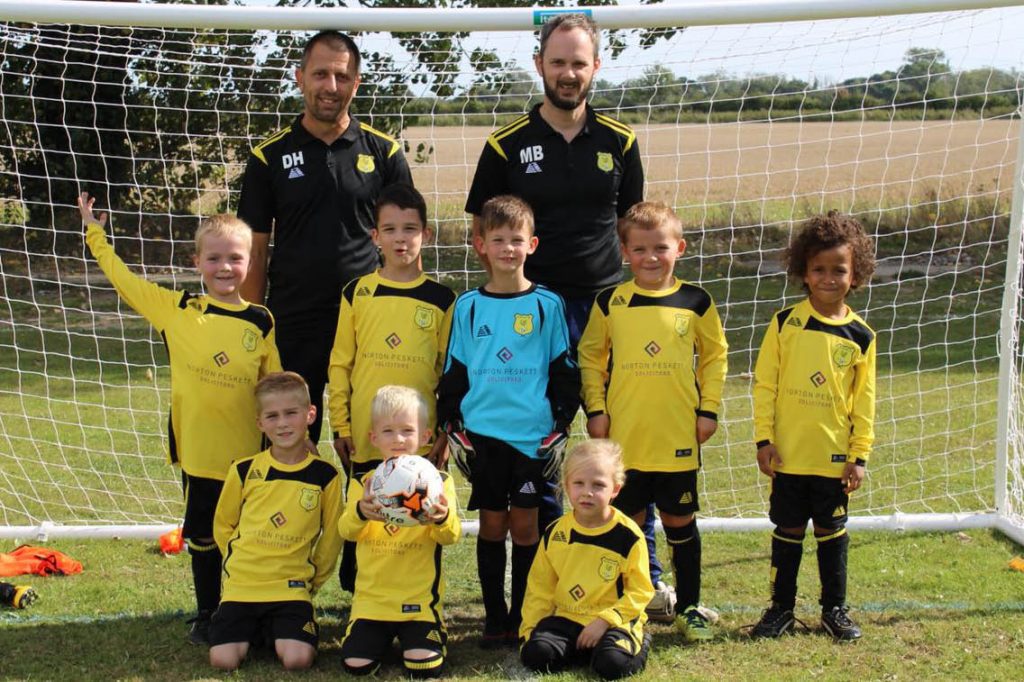 Norton Peskett are sponsoring the kit for the U7 team which is crucial for the club to be able to keep costs down for the individuals thus allowing playing to be inclusive to all. Freethorpe FC's motto is "Football for all for life". They endeavour to "provide the opportunity" for all to participate in the great game of football in a modern, safe and friendly environment. They try to make this opportunity affordable to all whatever their background. The firms sponsorship has helped Freethrope FC launch this new team.
Our very own Matt Breeze, manager of the team is pictured above (top right). He has done a great job nurturing the young players and preparing them for their first season of playing matches.
Norton Peskett Recognised By Cancer Research UK
A legacy gift can be anything someone wishes to leave in their Will. Traditionally this is money but it could be anything that has a monitory value like an estate or specific item. Anything left to Cancer Research UK can be marked to be ring-fenced for research into a specific cancer type or research within a local area.
Clare Moore, Director of Legacies at Cancer Research UK, explained: "We all reach a stage at some point in our lives where we start to look ahead and consider what will happen to our financial affairs in the future, when we may no longer be around."
"At Cancer Research UK, we work with a number of local solicitors including Norton Peskett in Great Yarmouth to offer local people aged 55 or over the chance to make an all-important first Will or to update an existing one. The service has grown in popularity over the past couple of years and while it is provided free of any obligation, the vast majority of people choose to kindly leave a gift to the charity."
"By offering Cancer Research UK's Free Will Service, Norton Peskett have become well informed about our work and are very supportive of our life-saving research. Whenever their clients express a desire to support us, Norton Peskett staff act with great sensitivity as they explain the various options and allow individuals or families to make the right choice in their own good time."
"It's quite astonishing to think that by simply combining enthusiasm with the highest professional standards Norton Peskett has helped secure over £230k worth of legacy gifts, which will go a long way towards helping our scientists, doctors and nurses to beat cancer sooner."
Cancer survival in the UK has doubled since the early 1970s and Cancer Research UK's work has been at the heart of that progress. Every step taken by its doctors, nurses and scientists relies on donations from the public and the kindness of supporters who choose to leave a gift in their Will.
The Free Will Service has been running successfully for over 20 years across a network of solicitors in the UK. Anyone who wishes to use the service is asked to consider leaving a legacy gift to Cancer Research UK but is under no obligation to do so.
For more information about leaving a legacy gift and Cancer Research UK's free Will service, visit www.cruk.org/freewillservice or call Norton Peskett Solicitors on 01493 652204 (Gorleston) & 01493 849200 (Great Yarmouth).
For further information about Cancer Research UK's work or to find out how to support the charity visit www.cancerresearchuk.org
Keep Control of your Future
Norton Peskett are hosting a morning of chat and informal questions about Lasting Powers of Attorney and preserving capital and providing an income in association with Loveday & Partners, Independent Financial Planners.
10am – 12pm  Tuesday 25 September at The Waterside, Rollesby. Refreshements provided.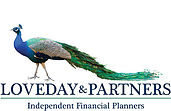 To reserve a place please contact Rachael Hogg at our Great Yarmouth office (Tel: 01493 849200 or email r-hogg@nortonpeskett.co.uk)
Lasting Power Of Attorney Required
A prominent pension provider has warned that retirees could be preventing their families from helping them manage their finances should they become too ill to manage their affairs themselves causing potential financial crisis. According to a recent survey, retirees using income drawdown to fund their retirement have not, in the majority, set up Lasting Powers of Attorney (LPA) whereby they can appoint trusted family members or professional advisors to access funds should they not be able to through illness or mental capacity. This means that even a wife or husband would be forced to apply to the courts by way of a Court of Protection application to take charge of their relative's finances. More and more people have to make complicated financial decisions on their pensions into older age; the risk of sudden illness or dementia increases. Many retirees are unprepared for this eventuality. The pension provider advises that the time to set up an LPA is well before you need it, and they will be highlighting this to their customers.