Team triumph at pancake day races
As first time entrants our team, "We're Going To Batter You" triumphed at the annual Lowestoft Pancake Race on Shrove Tuesday. On what were windy conditions the flipping pancakes were not dropped which proved crucial in our teams success.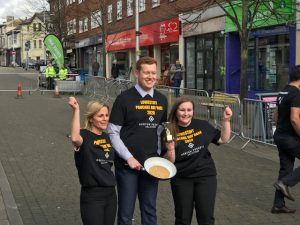 https://www.edp24.co.uk/news/popular-pancake-day-races-2020-lowestoft-1-6531614
New Recorder Appointment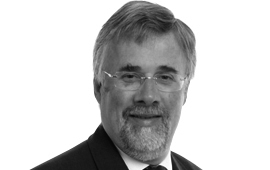 We are delighted to announce that Julian Gibbons of Norton Peskett Solicitors has been appointed to sit as a Recorder by the Lord Chief Justice, effective from 16 September 2019.
This is a well deserved appointment for Julian which reflects the breath of his skill and experience.
A total of 159 Recorders have been appointed this year. A full list of the appointments along with their circuit allocation can be found on the Courts and Tribunals Judiciary website.
Changes to Capital Gains Tax on second properties
New rules are being introduced in April 2020 requiring individuals disposing of an interest in residential property which gives rise to a Capital Gains Tax (CGT) liability to report such transactions to HMRC and pay the tax arising within 30 days.
Currently, where a CGT liability arises for UK residents on the sale of a residential property, the liability is declared through self-assessment tax returns and payable by 31 January following the tax year in which the gain arises.
The calculation of the amount payable will take into account an individual's annual exemption and any unused losses that may be available. A "reasonable estimate" of the individual's income for the year will need to be made in order to calculate the CGT liability due to the effect of income levels on the CGT rate to be applied.
You can find out more information at Which? Money
Cyber Essentials Accreditation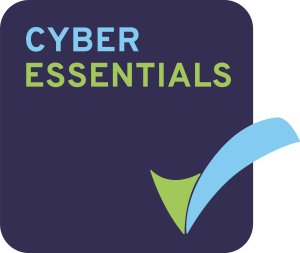 Norton Peskett has achieved Cyber Essentials accreditation. This scheme was introduced by the government in April 2014 to help organisations and their customers protect themselves against common cyber attacks. Law firms are an attractive target for cyber attacks as they hold sensitive client information and handle significant funds.
Businesses and organisations that achieve the Cyber Essentials mark are minimising risks against the two common types of cyber attack. Phishing, which is malware infection generated by users clicking on malicious email attachments or website links, and hacking, whereby criminals exploit known vulnerabilities in internet connected servers and devices using widely available tools and techniques.
Richard Stone, IT Manager says, "We take cyber security very seriously and the Cyber Essentials certification can only help to give our clients confidence that we will protect their confidential matters."
New Solicitor Partner Announcement
Norton Peskett Solicitors are delighted to announce that Matthew Breeze and Sophie Cooper have been appointed Partners from 1 July 2019.
Matthew joined the firm as a trainee Legal Executive in 1994 and qualified as a Fellow of the Chartered Institute of Legal Executives in 2004. Matthew works in the commercial property department from the Great Yarmouth office. He also has experience and knowledge of dealing with company law matters.
Matthew was born and raised in the Great Yarmouth area and continues to live close to the town with his wife and children. He is a supporter of Norwich City Football Club (not that we will hold that against him!)
Sophie joined Norton Peskett as a Trainee Solicitor in 2010 and qualified in 2012 after completing her 2 year Training Contract. Sophie works in the Residential Conveyancing Team and is based in the Lowestoft office. Sophie has lived in the Lowestoft area for many years and has vast personal knowledge of the local area.