The Benefits of Family Law Mediation
Getting married is one of the most special moments of your life. You make a vow that you will spend your life with your partner. This is a huge commitment and one that most people believe will last. However, as we all know, circumstances can change, and you may end up separating. This can be a difficult process, especially when there are children involved. To get through this difficult time, family mediators can help resolve disputes.
What is Family Law Mediation?
Mediation is a way of assisting couples who are separating. An independent third party can help both parties make informed decisions. The mediator provides a safe setting so discussions can be civil and productive. Nowadays, families are encouraged to have family mediation before taking a dispute to court. Since mediators are neutral, they can help both sides; providing solid advice and suggestions so both parties can take appropriate actions. They will also help with the financial problems associated with a separation. A mediator can provide essential information during this emotional time.
What Happens During Family Mediation?
Every situation is unique, so a mediator is trained to deal with all sorts of problems. When anger and emotions run high, it can be difficult to resolve issues. A qualified mediator can help both sides understand what needs to come next. Their main role is to help separated families come up with a plan that everyone is content with. The most difficult aspect is often deciding on a parenting plan for their children. When all the decisions are complete, the mediator will help to write a proposal. Then the solicitor can complete the legal parts of the proposal.
Parenting Plans For Children
One of the most difficult aspects of separation is defining parental responsibility. A mediator can help separated parents come up with a parenting plan, which can help avoid difficulties further down the line. The plan should outline each parent's role in the upbringing of the children. This might include sleeping arrangements and how to schedule holidays and special occasions. It is also important to discuss how you will communicate with the children in the future. A parenting plan can include payments and expenses that will crop up in the future, as well as cover situations that may occur in the event of new partners. Deciding on things such as schools can also help avoid complicated issues later.
Getting Help
It is best to seek mediation services as early as possible in the event of a separation. Norton Peskett Solicitors have been providing legal services for over 180 years. Built on the core values of professionalism and integrity, our team can help with family mediation. Early family law mediation can reduce hostility and save expensive court battles. It also sets a good example for children when you work together to resolve issues in a civil way.
To find out more about family mediation, contact Norton Peskett today.
The Impact of Drink Driving at Christmas
Over the Christmas period in Suffolk last year, 86 motorists were caught drink driving or driving having taken drugs. 43 people failed breath tests, while another 30 provided a positive drug test result. Others failed to provide a specimen or were deemed unfit to drive due to alcohol and drugs.
At Norton Peskett we have a team of highly experienced driving offence solicitors, and we're here to help. So let's take a closer look at the impact of drink driving at Christmas.
The legal consequences of drink driving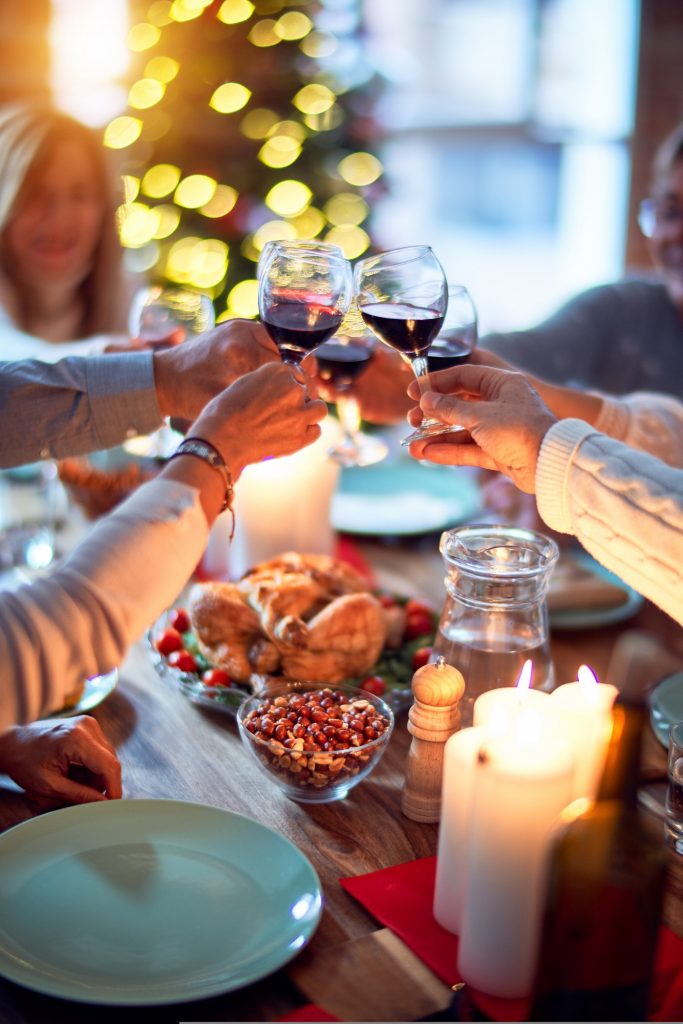 Depending on the circumstances, the following penalties may apply if you're caught drink driving and convicted of an offence:
For being in charge of a vehicle while above the legal limit or unfit through drink, you may get:
3 months' imprisonment
a fine of up to £2,500
a possible driving ban.
For driving or attempting to drive while above the legal limit or unfit through drink; or for refusing to provide a specimen of breath, blood or urine for analysis, you may get:
6 months' imprisonment
an unlimited fine
a driving ban for at least 1 year.
For causing death by careless driving while under the influence of drink, you may get:
14 years' imprisonment
an unlimited fine
a ban from driving for at least 2 years
an extended driving test before your licence is returned.
The impact of being caught drink driving
If you drive for a living, having a conviction on your licence could mean losing your job. Even if you don't drive for work, a ban can be a serious inconvenience for you and your family.
When you get your licence back after a drink driving conviction, your insurance will increase significantly.
You will also have a criminal record, and may find it difficult to travel to certain countries. This could affect holiday plans, or prevent you from studying or working abroad.
In the worst case, drink driving can result in serious injury or death. In the UK in 2019, an estimated 7,800 people were killed or injured in accidents related to drink driving.
Ways to avoid drink driving
If you're going out with a group to celebrate, try and arrange a designated non-drinking driver. If you have no choice but to drive, only drink soft drinks, alcohol-free beer or 'mocktails'.
Try a different kind of night out with food and non-alcoholic drinks, rather than hitting the pubs and bars. And if you've taken your car, but you've had a drink, don't get back in your vehicle. Use a taxi or public transport.
When you should seek the advice of a solicitor
If you're charged with, or under investigation for a drink driving offence, you should seek the advice of a solicitor.
Motoring law can be complex and hard to navigate. Norton Peskett's experienced team can help guide you through the process, providing the best advice on your options.
Should you require further advice and information on our motoring law services, please contact our team today.
Understanding the Grounds for a Divorce
According to the Office for National Statistics (ONS), 107,559 opposite-sex marriages ended in divorce in 2019. In the same year, 822 same-sex couples also got divorced. The truth is, not all marriages are destined to last, and divorce has become increasingly common.
The aim of Norton Peskett's team of specialist divorce lawyers is to make the process as painless as possible. Accepting the breakdown of a relationship is not easy, and we understand that. But the process of divorce is never automatic, and we're here to help. So, read on to discover more about divorce and how the process works.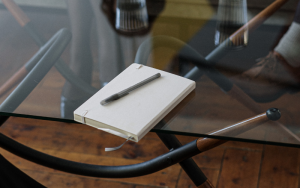 Grounds for divorce
A no-fault divorce system is scheduled to be introduced in the UK in April 2022. Until that happens, you must show why your marriage has irretrievably broken down.
There are five basic reasons you can give to explain why you're filing for divorce.
1. Adultery
If your spouse has had sexual intercourse with someone of the opposite sex, this would be grounds for divorce. You would need to show through admission or circumstantial evidence that this had taken place.
2. Unreasonable behaviour
Unreasonable behaviour is cited as grounds for divorce in around 45% of all divorce applications. Such behaviour might include alcoholism or verbal abuse, although less serious behaviour can also be accepted by the court.
3. Desertion
If your spouse has been continuously absent without your consent for two years or more, this is grounds for divorce. It is seldom used, as you must prove you intended to divorce throughout the whole two-year period.
4. Separation of 2 years with consent
If you both agree, you can divorce after living apart for two years. But you must have the consent of your spouse.
5. Separation of 5 years — no consent required
Lastly, if you've been living apart for five years or more, this can be used as grounds for divorce. In this case, consent from your spouse is not necessary.
Applying for a divorce
In the first place, you can only file for divorce if you've been married for at least a year. You can apply online via the gov.uk website, or by post using a D8 divorce application form. According to the government's website, the fee to apply for a divorce is £593. (If you are on benefits or a low income, you may be eligible for help with fees).
How long does it take?
Depending on the grounds for divorce and other factors, the process typically takes somewhere between six weeks and a year. Naturally, this will vary according to the complexity of each individual case. For example, if your spouse is not contesting the divorce, the length of time will generally be shorter.
The average duration for a divorce where both parties agree is three months. If one of the parties is contesting the divorce, the average duration is 12 months.
To make the process smoother and easier, it's generally advisable to take legal advice. So, for help from specialist divorce lawyers, contact Norton Peskett today.
The Stages of Buying Your First Home
Are you preparing to buy your first home? The chances are you can't wait for the feeling of coming back to your own place. But it might seem that between you and owning a home, there is a complicated process of applications, arrangements, and agreements. The big question for every first-time home buyer is "how long will it all take?". In this article, we will walk through the stages of buying a house, to give you a better idea of the process.
Before the Deal: the early stages of buying a house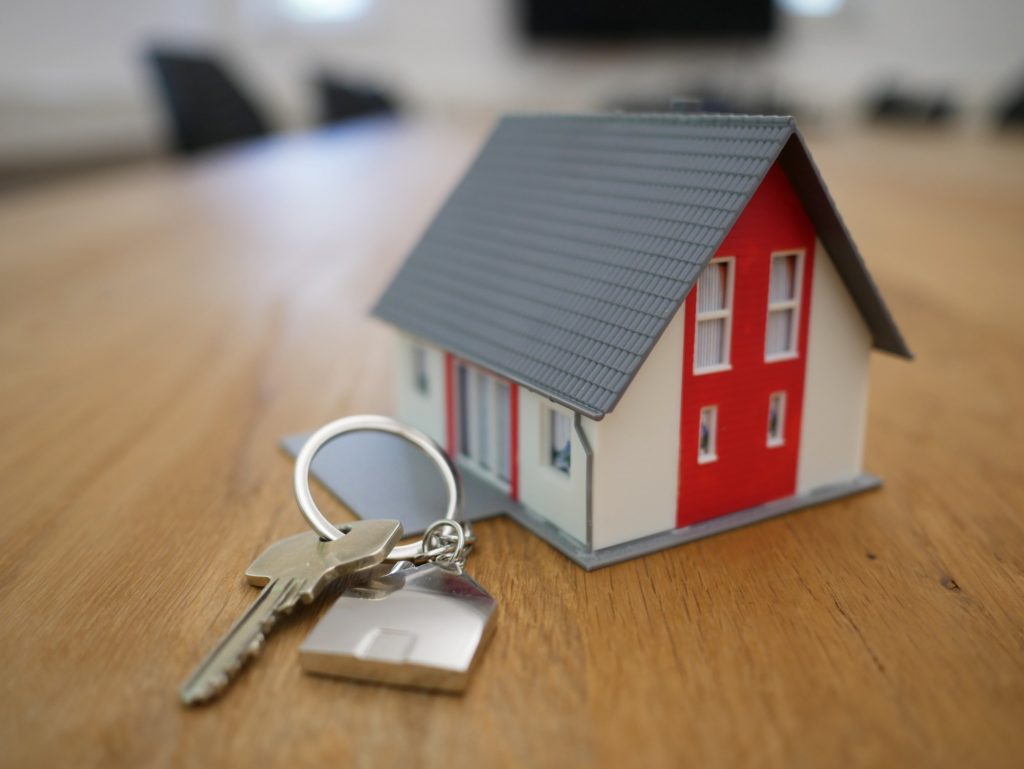 As a first time home buyer, one of the earliest stages of buying a house will be making sure your finances are in order. Give your credit rating a check. A good credit rating is the key to getting a mortgage on good terms with lower interest rates.
With a good idea of your financial situation, you can get a better sense of your budget. Deposits are now a sizeable chunk of a property's value, so you will need savings. With a location and budget in mind, you can begin your hunt for your first home.
Whilst you are doing this, you will want to start looking at your mortgage options. Do you want fixed terms or rates? To speed up the process, you will need to have certain documents ready to hand. These include bank statements, payslips, P60, utility bills and a driver's licence or passport. This is also where having your credit score in order will help move things along.
As part of your mortgage, the lender will perform an affordability check to make sure you can pay the mortgage. Cutting down outgoing expenses will raise lenders' interest. With proper planning, applying for a mortgage shouldn't take longer than a few weeks.
With pre-approval for a mortgage, and a property in mind, you can strike a deal for your first home. Now were onto the final stages of buying a new house.
Buying a House: How Norton Peskett Can Help
Conveyancing is the process of transferring a property from one owner to another. This is the heart of home buying, and where it helps to have a solicitor's expertise. A solicitor will help oversee the exchange of contracts, and speed up what can be a confusing process.
During this stage, it is advised to arrange a survey of the home you are buying. A survey might seem like a needless expense, but spotting any issues with the house at this stage can save you money further down the line. Your conveyancing solicitor can use the results of the survey to ensure the deal is in your favour.
With any concerns from the survey resolved, and your mortgage in place, it's time for the exchange of contracts. This signifies an agreement has been reached. With this done, you can start getting ready to move in!
The stages of buying a house might seem a little confusing, but with a bit of planning and the help of a solicitor, you can soon be moving into your first home. Contact us today to find out how Norton Peskett can help with the conveyancing process and take the stress away from a move.
Unmarried Couples: Do We Have Cohabiting Rights?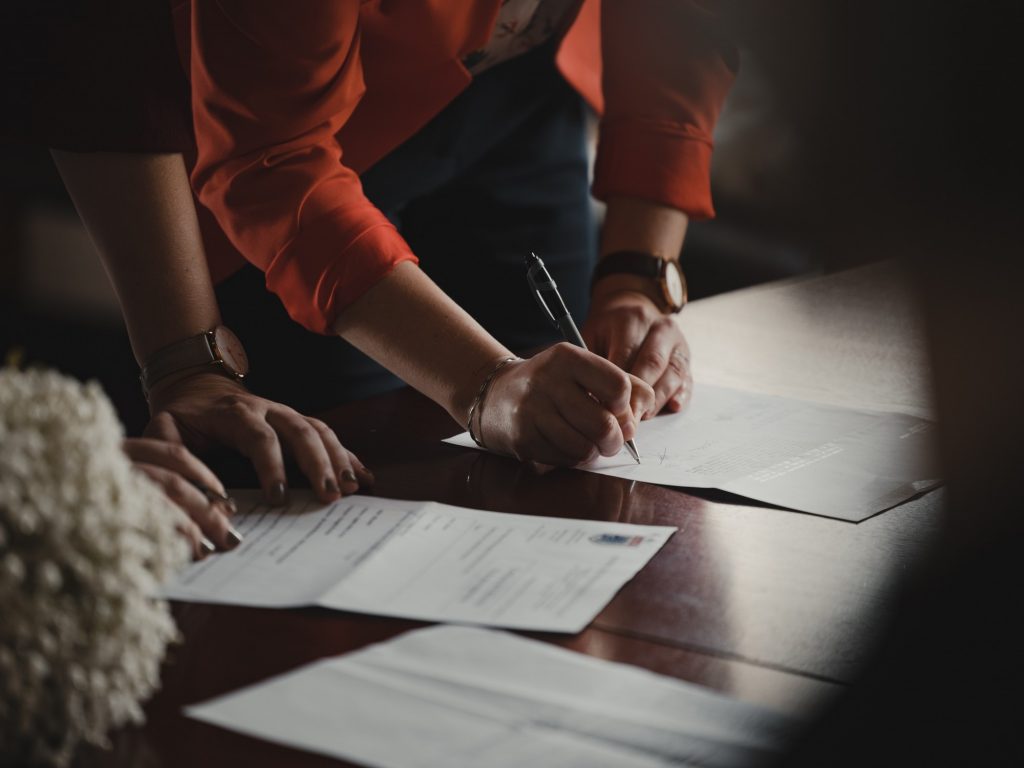 Many couples are now choosing to live together before marriage. Others may have no plans to marry in the future. A couple living together are called 'cohabitants'; but this name does not bring with it any legal protections.
Many cohabiting couples are under the mistaken impression that their legal rights are enshrined under 'common marriage law'. However, there is no such thing in English and Welsh law.
This means that in the event of a separation, either party could find themselves left with very little. Unmarried couples living together cannot access all of the same legal protections as a married couple, no matter how long they have been together.
So, what are your cohabiting rights, and is there any way to secure greater legal security outside of marriage?
Property and Parental Rights
In the event of a separation, most unmarried couples cannot claim ownership of one another's property. This applies equally to large investments like houses, and small items such as furnishings. Even gifts are the sole property of the recipient.
If a property belongs to one partner, but another has contributed to it, both partners may in some circumstances be able to make a claim to it on the basis that a trust was formed. This is a difficult legal area that often involves the courts in an attempt to prove that one party has financially contributed to the other's property and what the effect of that contribution is.
On the side of parental rights, unmarried mothers automatically claim parental responsibility of their children. An unmarried father who is named on the birth certificate has parental responsibility. This kind of agreement provides extra security for children in the event of a separation, or the unexpected death of a partner. If a father is not named on the birth certificate he can still apply to the court for parental responsibility.
In the event that one partner in an unmarried couple dies without leaving a will, the other partner has no immediate right of inheritance. However, the Inheritance Act 1975 provides one avenue for an unmarried partner to claim from the deceased's estate. The time limits for these claims to be made can be very short.
It is clear that the law surrounding cohabiting couples offers less security than many people might expect. But there is one way to gain a sure legal footing.
Understand Your Cohabiting Rights with Norton Peskett
One way a couple living together but not married can secure their rights is with a cohabitation agreement. This agreement allows a couple to set out their property rights, separation rights, and payment of debts or receipt of benefits. Whilst a cohabitation agreement isn't necessary, it provides an assuring amount of legal security.
Cohabiting rights are a complex subject. If you need help understanding your rights in the wake of a separation or death, or wish to set up a cohabitation agreement, get in touch with Norton Peskett today. Our straightforward advise can help cohabiting couples make sense of complicated law.
Workplace Injury Claims: Everything You Need to Know
In the UK, there are well over half a million workplace injuries each year. Of these, only around 70,000 are reported to, and by, companies. Despite the number of injuries, many employees hesitate to make a compensation claim.
But what exactly is a workplace injury claim? Firstly, every UK employer should have insurance to cover workplace accidents. A victim of a workplace accident can make a claim against their employer for negligence. The insurance company will call in an insurance claims adjuster to investigate the claim. Finally, after the investigation, the insurance provider will compensate the victim if they are eligible.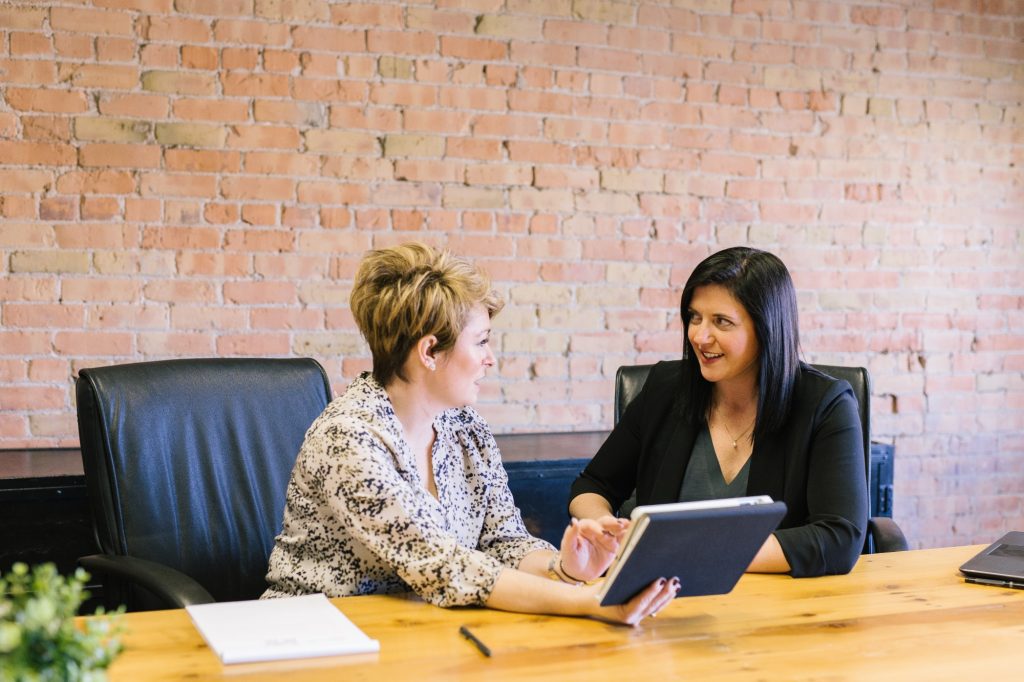 Has Your Employer Failed to Ensure Safety?
There are two different kinds of compensation from a workplace injury claim. The first kind is for pain, suffering and loss of amenity, the second kind is for financial losses and expenses, such as but not limited to lost wages, medical and travel expenses. However, not every accident will be eligible for a compensation claim. A successful claim needs to prove that your employer's negligence was responsible for the accident.
How can an employer be negligent? An employer's negligence is shown in their failure to comply with health and safety laws. In the UK, every company must follow these laws to ensure the safety of their employees. So, an employer is responsible for maintaining a safe working environment. This means ensuring employees have access to safe equipment and proper training, whilst monitoring work procedures. If an employer neglects these safety considerations, and that causes your accident, you are likely to be eligible for compensation.
If you've had an accident at work, and wish to make a claim, it's important to report your accident. Most businesses will have an accident book. Ensure your employer records the details of your accident along with the date and time it occurred. These details will help you with any claim. But bear in mind that if you want to make an accident at work claim, you need to do it within three years of the accident. There are some exceptions to this deadline but specific circumstances would have had to have occurred.
Claiming for an Injury at Work
Many employees hesitate to make a workplace injury claim, but this is a mistake. Governments inscribe employee health and safety in law. You have a right to a safe working environment. Equally, if you have been injured, you have a variety of rights. This includes job security, statutory sick pay, and proper medical treatment. You also have the right to make your injury claim.
Your employer's insurance will cover them for your claim. However, the value of your compensation can vary depending upon the decision of the claims adjuster. This is where professional legal advice can help you get the full compensation you are entitled to.
For over 180 years, Norton Peskett have been active in the legal world. We help our clients understand their legal rights with professional, clear advice. Get in touch with us to find out how we can help you with a claim if your employer has not followed health and safety laws.
Reasons for Taking Your Employer to Tribunal
We all want to work in a place that allows us to feel confident and supported in our daily tasks. Yet sometimes issues come up that can affect your ability to work effectively. It is always important to first try and resolve such issues in a civil way. However, this does not always work, and in such cases taking your employer to tribunal is the only option. In this blog, we will discuss some reasons why you might consider taking your employer to tribunal, what you can gain, and tips on how to resolve disputes before they reach this point.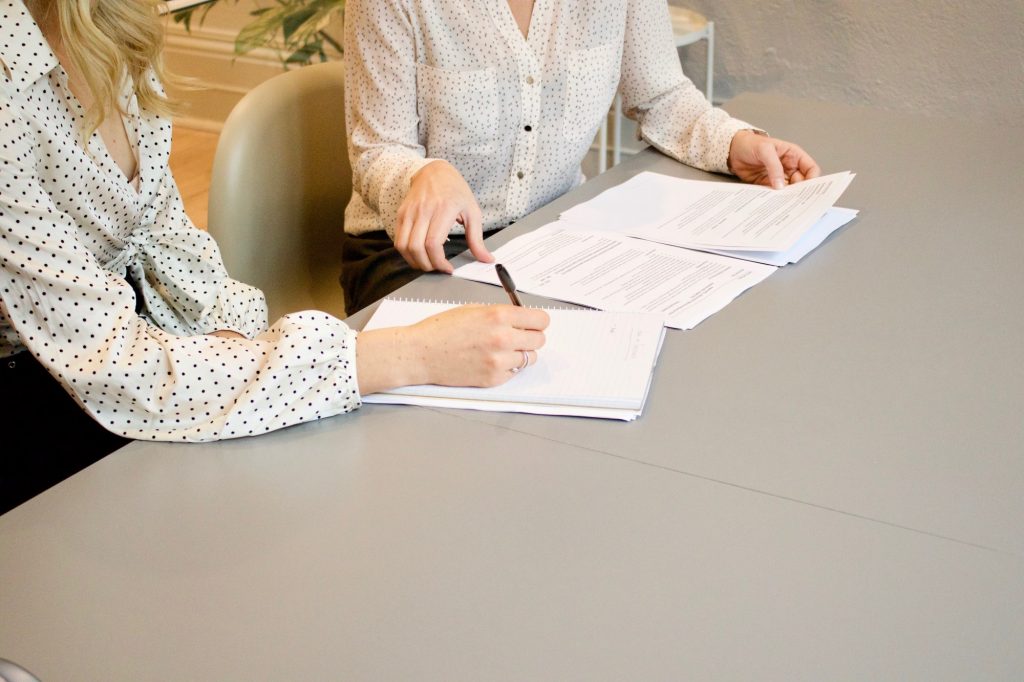 What Is An Employment Tribunal?
An employment tribunal is a judicial body that resolves disputes between employers and employees. An employment judge with at least five years of experience, including legal credentials, will oversee the tribunal. For complex cases, two wing members, one with a trade union background and the other with a background in HR/business, will aid the judge. The aim of the tribunal is to find an unbiased resolution to a dispute when an earlier agreement could not be made.
Reasons to Take Your Employer to Tribunal
If you are planning on taking your employer to tribunal, it may be for any of these reasons:
Discrimination based on race, gender, beliefs or any other criteria.
Unfair dismissal, such as where the process was not conducted fairly or was a retaliatory act.
The employer breaches contract in some way, such as making changes to your role or pay without notice.
Changes to your working environment or hours that are also in breach of your contract.
Equal pay disputes, particularly where someone with similar duties is being paid more than you.
In the end, any action taken by your employer without consultation and that breaches your agreed contract can be grounds for taking your employer to tribunal.
What Can I Gain From Tribunal?
If the tribunal agrees in your favour, your employer may still work out a settlement with you. However, if neither side can reach a settlement then the tribunal may award you compensation from your employer. Your employer may decide to appeal against this, and if so, the case may go before a higher court called the Employment Appeal Tribunal. If this occurs, it is vital that you get sound legal advice before going forward.
How To Resolve Disputes Before Going To Tribunal
Before taking your employer to tribunal, it is best to try and resolve any disputes in a civil way. Aim to meet with your employer and discuss your issues in a calm and reasoned way. Ensure you have full knowledge of your contract and rights at work. It is also good to have on hand any evidence that supports your claim. If you need it, you may bring someone to support you during the meeting. If these meetings fail to resolve the dispute in a way agreeable to both parties, then you should consider going to tribunal.
At Norton Peskett Solicitors, we can provide you with advice and representation should you have a case before a tribunal. For more details on our employment law advice and fees, contact us online or via phone today.
What Can I Do About a Neighbour Tree Dispute?
One of the most common reasons that you may end up having a dispute with your neighbours is due to issues with trees. Neighbour tree disputes can arise for a number of reasons: perhaps the roots are pushing up your driveway, or the overhanging branches have become a safety risk. In any case, it is helpful for you to know how best to deal with a tree dispute with your neighbours before it turns ugly. Here are some ways a tree dispute may occur, an overview of your rights, and what you can do to resolve an issue.
Types of Neighbour Tree Disputes
Tree disputes between neighbours often fall under the following categories:
The tree, in some way, causes problems and potential damage to the neighbour's property in its present condition. This includes overhanging branches blocking downpipes, roots that damage drainage pipes, and other such issues.
The tree has been neglected and is liable to be a safety risk. Without proper maintenance, the tree or parts of it could fall and cause damage to the neighbour's property.
A neighbour has entered another neighbour's property without permission and interfered with the tree in some way.
These are the most common form of disputes relating to trees, and it is important to know what your rights are in these cases.
Your Rights In Tree Disputes
Here are some common questions when it comes to a neighbour tree dispute:
Can I cut down my neighbour's tree?
No, as this would be trespassing unless you have permission. If you cut down a tree on your neighbour's property, you could end up incurring a large fine.
Can I cut any branches hanging over my property?
In most cases you can trim the overhanging branches up to the property line, so long as you do not harm the tree itself. However, you should check the laws for your area first before pruning.
Can my neighbour force me to cut my tree?
If the tree is entirely on your property, then your neighbour cannot force you to cut it. However, if the tree poses a safety risk, you may be liable if you do not take steps to maintain its safety.
What happens if the tree sits right on the property line?
If the tree sits between two properties then both you and your neighbour are responsible for it. You must both agree in order to remove it, so it is best to settle this amicably.
What Should I Do About Tree Disputes?
When it comes to a neighbour tree dispute, the first thing you should do is research any relevant laws for your area. Being aware of your legal rights is a good tool to have in any dispute. Next, try and meet with your neighbour and discuss the issue politely. If you are unable to reach an agreement, then it is a good idea to seek legal advice going forward.
Here at Norton Peskett Solicitors, we help all clients understand their options when it comes to a range of disputes. We work with you throughout the process to ensure any dispute is resolved with the best possible outcome. To find out more about our services for neighbour disputes, please contact us online or via phone today.
Five Tips for Inheritance Tax Planning
If you intend to leave your estate to your descendants, inheritance planning is essential. If your estate is valuable, the inheritance taxes loved ones may have to pay can run into hundreds of thousands of pounds. This can be a devastating blow for those already grieving after someone has passed away. There are ways to mitigate the effects, however, but this will require some careful estate planning.
Clients in East Anglia have been turning to Norton Peskett for legal assistance for over 180 years. Having expanded significantly since the early 1970s, our knowledge and experience is second to none. We're proud of our integrity and professionalism, and of the service we provide for our clients. Read on for our top five useful tips on inheritance tax (IHT) planning.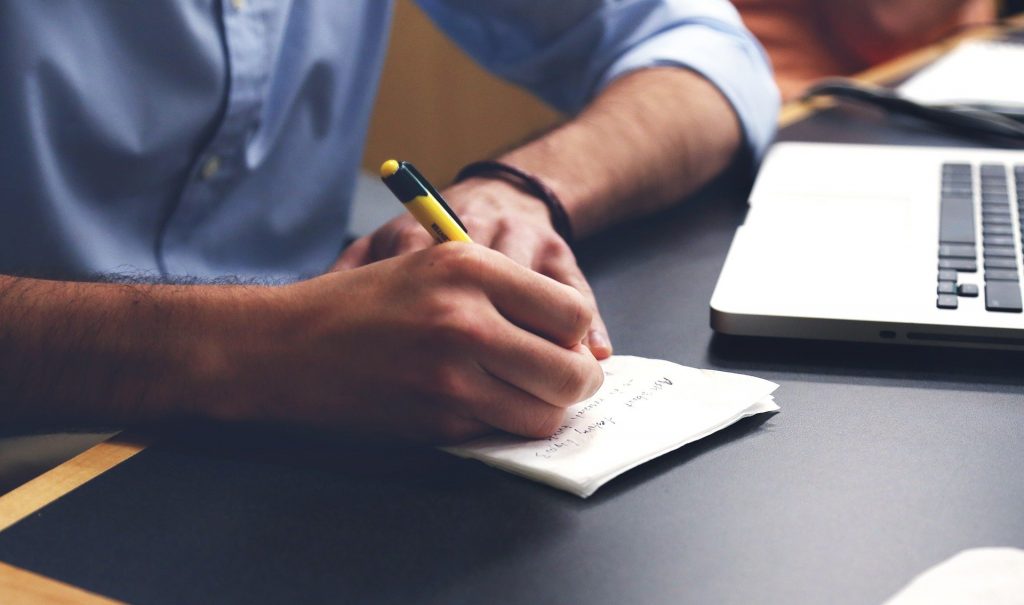 How does inheritance tax work?
The money, property and possessions owned by an individual are known as their 'estate'. Most people wish to leave their estate to their descendants when eventually they pass away. The value of an estate is based on assets such as money in the bank, property, investments, and vehicles. If the value of an estate is below £325,000 there is no tax to pay. Anything above the £325,000 threshold will be taxed at 40%. The following five tips will help you decide on the best form of inheritance tax planning for your estate.
1. Start Planning Early
An estimated 60% of UK adults do not have a Will, but it's unwise to leave IHT planning until the last minute. The truth is, none of us know when the last minute will be. Topics like death and estate tax are not enjoyable to discuss. But, such discussions form the basis of inheritance planning, and are essential to protect your loved ones.
2. Find out about exemptions
Norton Peskett can offer knowledgeable advice on ways to reduce IHT. For instance, money left to charity won't count towards the total taxable value of your estate. If your 'legacy' amounts to at least 10% of your estate, the IHT rate can be cut to 36%. Owning assets like business property for two years prior to death can also bring significant benefits.
3. Assets placed in trust
With the right plan, estate assets placed in trust can be exempt from inheritance taxes. A trust can also offer some control over how the money is used after your death. Some types of trust are subject to additional IHT charges, so make sure you seek expert advice.
4. Lifetime gifts
Another method of inheritance planning is to make a lifetime gift to someone, which could be exempt from IHT. If you live for seven years after making the gift, it will be deemed to be outside of your estate. Consequently, it will not be affected by inheritance taxes.
5. Insurance can be a good policy
A number of insurance policies are available that can mitigate the effects of IHT. Some can offer additional control over how your heirs use their inheritance. Some can be combined with trusts to pay a lifetime income. What remains to be passed on then falls outside of the IHT estate.
For more information or expert advice on inheritance and tax planning, contact Norton Peskett Solicitors today.
Divorce and Property: Your Questions Answered
Getting divorced or dissolving a civil partnership can be a troubling time. Grappling with the financial side of a legal separation can prove particularly confusing. Everyone's circumstances are different and will be considered on their own merit when seeking legal advice – this is why legal advice is important! When it comes to divorce and property questions, you will want straightforward answers. Some of the most important questions surround the protection of property ownerships rights. You may also have questions about mortgage payments and moving with your children. This article hopes to clear the fog around some of the most common divorce questions. An understanding of divorce law and property ties will help you find a firm footing.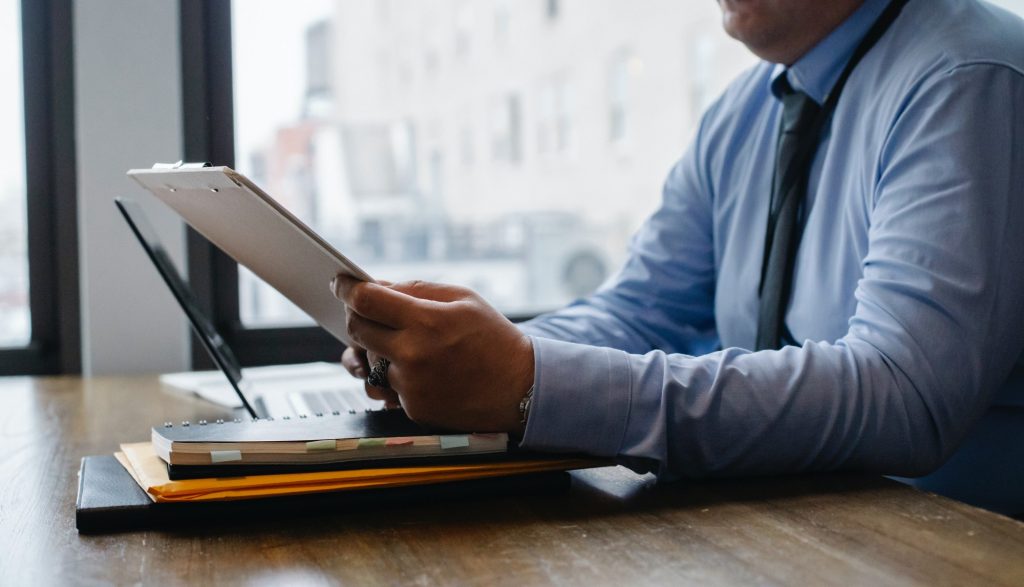 Divorce and Your Property Ownership Rights
If your ex-partner holds the family home in their name alone, it is important to register your interest in the property to protect your position during a legal separation. In England or Wales, this is possible if the property is registered at the Land Registry. With your partner's name and the property's title number you will be able to check if the property is in the Land Registry. From here, you can fill out a free application for registration of a 'Notice of home rights,' or HR1 form. This will allow you to register your interest in the property. If the property is not in the Land Registry, for a £1 fee you can apply instead through a 'Class F Land Charge.' When you register your interest, your partner will not be able to sell the property or get a larger mortgage without you being notified.
For jointly owned properties, partners may wish to change their ownership from a joint tenancy into a 'tenants in common' arrangement. This way you can divide ownership. Each partner is free to pass on their share of the property to whomever they please in their Will. This is different to a joint tenancy, in which one tenant inherits the share of the other tenant upon the other tenant's death, regardless of any Will. You can change your type of joint ownership with an SEV form. This change does not require the ex-partner's agreement.
Mortgages and Moving after Legal Separation
The welfare of children is the most important consideration in any divorce, and children's accommodation and requirements will factor into decisions about the fate of a shared home. A sale of the house may be considered if the house is seen to exceed the child or children's needs. In navigating the world of divorce and property, you may well benefit from the help of experienced family court solicitors.
Many couples who are separating but share a joint mortgage will attempt to move the mortgage into the name of one partner. This has an array of benefits. The person who takes on the mortgage is no longer dependent on the partner. The partner who relinquishes the mortgage can borrow more money for themselves. This will also help the couple separate their credit files from one another, so that the financial decisions of one partner no longer affects the credit file of the other. Taking this action will require proving to the mortgage lender that one partner can afford the payments on their own.
If you require advice or legal assistance with any aspect of property or family law or, contact Norton Peskett today.